An aerosol-delivered topical CO2 treatment for daily spot use or use on post-procedure facial skin.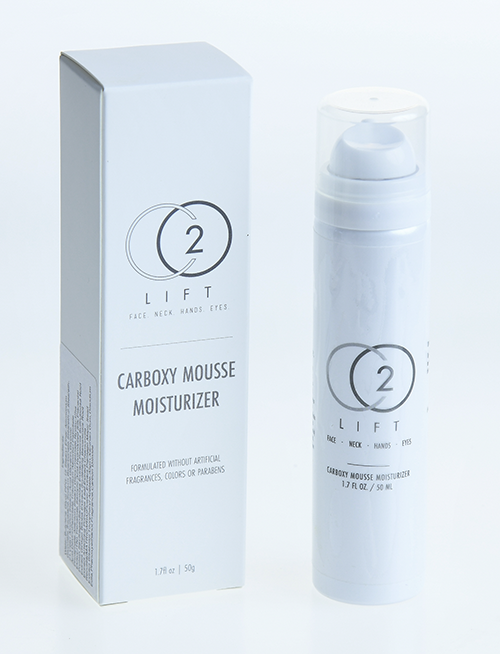 It's the only CO2 product infused with glycolic acid, salicylic acid, hydrolyzed silk  and 26 plant extracts, to potentiate the rejuvenating effect of carbon dioxide. It contains 89 ingredients including Bisabolol that will help reduce redness and irritation, helping those who suffer from rosacea, and rashes. Tocopherol, a form of Vitamin E which helps nourish and protect skin from damage caused by free radicals.
These great ingredients that will actually penetrate the dermis, is using the benefits of Carbon dioxide, so the ingredients actually penetrates deeper, as well as the patients are receiving the benefits of carboxytherapy.
Your patients are receiving the benefits of fresh co2 every time it is used. Here are some benefits:
Reduces dark circles and puffiness around the eyes.
Reduces fine lines and wrinkles
Increases hydration to recapture the skins youthful glow
Lifts and Tightens skin
Smooths skins texture
Reduces pore size
Brightens skin tone
Anti-inflammatory
Learn More About the CO2Lift Family of Products
The increased demand for noninvasive skin care procedures makes the CO2Lift family necessary for providers who want to meet the growing need. CO2Lift is the only clinically proven cutaneous gel application of CO2 on the market.
Learn More About CO2LiftPro, CO2LiftV, or CO2Lift Carboxy Mousse! Contact Support@co2lift.com for your free demo.