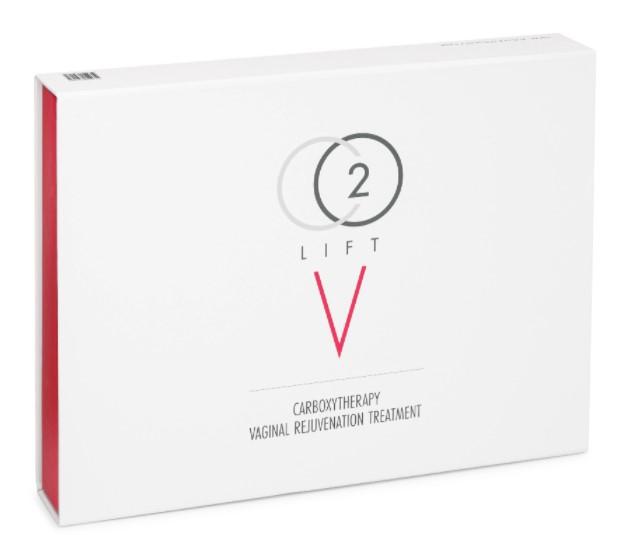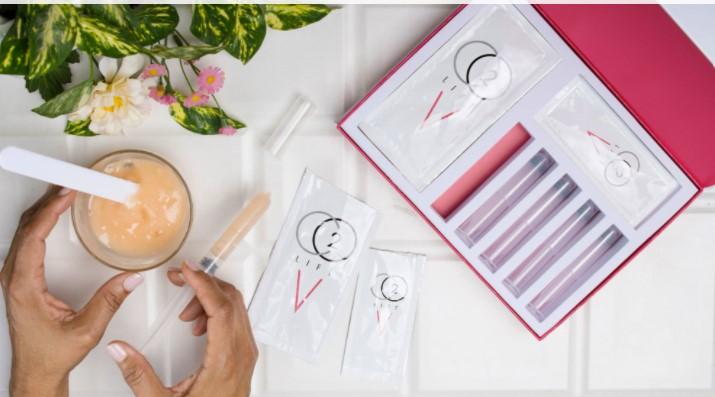 CO2LIFTV
THE ALTERNATIVE, NON-INVASIVE SOLUTION
FOR VAGINAL REJUVENATION
HORMONE FREE.
NO PAIN. NO DOWNTIME. JUST RESULTS.
Are your patients concerned with any of the following?
Appearance of the vaginal area
Vaginal dryness
Urinary issues
Discomfort during intercourse
Vaginal tightness
CO2LIFTV is a painless, effective, hormone-free treatment that utilizes cellular re-oxygenation to address vaginal issues associated with aging, childbearing, and/or stress with no downtime.
The take home kit includes 5 treatments and 5 applicators that can be used in the privacy of your own home. After just 3 applications, users have felt and seen results.
As a stand-alone treatment, it is recommended to do 10 treatments with maintenance of 1 per month. If combined with an energy-based device or PRP, the 1 box of 5 treatments is initially recommended and maintained with 1 treatment per month.
WHY CO2LIFTV?
Vulvovaginal atrophy (VVA) is a component of the genitourinary syndrome of menopause (GSM), and collectively includes changes to the labia majora/minora, clitoris, vestibule/introitus, vagina, urethra, and bladder.
A review of surveys reported up to two-thirds of women have physical evidence of VVA, and approximately 50% of postmenopausal women have VVA symptoms.
These symptoms may include vaginal dryness, irritation, itching, and/or pain or bleeding with sexual activity. Symptoms of VVA are not limited to sexually active women, can range from mild to debilitating, and can negatively affect quality of life.
CO2LIFTV helps to lessen the symptoms which are due to inadequate lubrication and lowered estrogen levels.
CO2LIFTV RESULTS
In a small blind study of 10 menopausal patients, who were experiencing vaginal dryness and dyspareunia was conducted using the FSFI index as a measurement of evaluation.
CO2LIFTV was applied to ½ the subjects (TG) and the other half were treated with an ultrasound gel (CG). A series of 10 daily treatments were given to all patients. The FSFI questionnaire was given to both groups after 12 weeks from the beginning of the treatment (10 weeks after the treatment was complete).
The control group showed no change in the FSFI, whereas the Treatment Group showed significant changes in all areas. Patients using an ultrasound gel (CG) in the same way. All patients were in menopause with signs of vaginal dryness and dyspareunia.
The Gloria Bachman VHI questionnaire was conducted in 10 menopausal patients and obtained a highly positive result in their vaginal health after the use of the CO2LIFTV after 10 daily treatments.
Improvements were seen: the change of color of the vaginal epithelium and the disappearance of the whitish and petechiae zones. Also, we noted a decrease in the pH, and increase in the moisturize and elasticity in the vagina.
A larger study is currently being conducted. Results will be available at lumisque.com following completion.
These studies were done in collaboration with:
Dr. Pablo Gonzalez Isaza Gynecologist, Colombia
Dr. Pilar Reyes, Aesthetic Surgeon, Mexico
Dr. Yamila Danza, Pathologist, Colombia
Dr. Luis Coll, Dermatologist, Argentina
Dr. Gustavo Leibaschoff, Cosmetic Gynecologist, Dallas
Statistics show there is a growing demand in solutions for vaginal rejuvenation. Lumisque Skincare is proud to introduce the CO2LIFTV, a take home vaginal treatment, another product in the CO2Lift Carboxy Gel line.
CO2LIFTV helps with treating the symptoms of Genito Urinary Syndrome of Menopause (GSM) by introducing cellular re-oxygenation to restore peak functionality of the vulva/vaginal tissue.
After just 3 applications, users have felt and seen results.
How Many Treatments for Optimal Results?
Doctors recommend 10 to 15 treatments that can be done every day for 10 to 15 days, for long lasting results that can be maintained by monthly treatments.
No needles. No downtime. No risk of infection.
CO2LIFTV is perfect for patients who either don't have a surgical indication, or do not want an invasive procedure.
Enhance results and extend procedure benefits.
Combine CO2LIFTV with energy-based devices to enhance results and extend the benefits of the procedure.
What makes CO2LIFTV better?
There are various treatments that are available to help to restore the vaginal area, but at Lumisque we are confident that CO2LIFTV  is the safest and most effective type of vaginal treatment today. It's not only offers quick results, but it is without pain nor downtime.
Application in the privacy of your patient's home.
The kit comes with 5 treatments and 5 applicator syringes that can be used in privacy.
CO2LIFTV has been used by physicians after episiotomies and labiaplasty and is appealing to providers because it is effective and simple.
CO2LIFTV, the take home vaginal product, can either be used as a stand-alone kit or as post care after radio frequency or laser. CO2LIFTV utilizes the Bohr effect to cellularly re-oxygenate the tissue to naturally increase blood flow, stimulate collagen and elastin, and restore peak functionality of the vulva/vaginal tissue. It is effective and affordable and can be done in the privacy of the home.
Is there downtime after the treatments?
While some energy based devices require a pause in sexual activity, the CO2lIftV as a stand alone requires NO downtime. You can resume sexual intercourse immediately following a treatment.
Is Vaginal Rejuvenation Expensive?
Vaginal rejuvenation ranges in price ranges from $150 US to $1500 US or more. The Co2LiftV Vaginal Restoration is very affordable. A box of 5 treatments retails on average for $700 US per box. Thus one treatment will cost around $140 US. Typically a person will require 5 to 10 treatment done weekly, then maintained monthly.
FOR MORE INFORMATION VISIT- WWW.LUMISQUE.COM
ClICK HERE TO BECOME A PROVIDER
CALL: 954-780-8739.