With the end of a decade, the natural tendency to reflect the past and to muse on the possibilities of the future is quite inevitable. With the advent of 2020, the beauty industry thrives to bring in the newness and freshness to it's every corner. This new approach will be entering the year quite slowly on the horizon. This year's beauty spirit is set to be all-inclusive than ever from innovations in personalized products to the boom of products servicing to subjects that were considered taboo previously. This half a score time period saw fast-paced changed from good and bad in almost everything. In all these years we saw Instagram transforming our view towards the world, Meghan Markle changing the face of the Royal Family, heels getting lower, skin getting glossier and eyebrows getting thicker. The wave of change flew all throughout – Patriarchy, Politics, Pop Culture, Beauty, just name it. The advertising industry too reflected the women we see in the mirror rather than portraying unrealistic beauty trends. Even the fashion-runway saw women of all sizes and embraced their individuality rather than pushing a single size for all. We got Fenty Beauty from Rihanna to skin that was not air-brushed.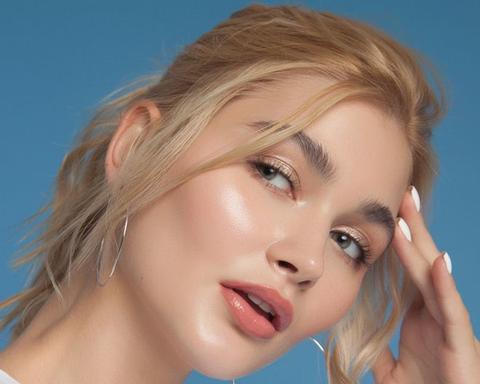 Celebration Of Ageless Beauty!
In the latter part of 2019, we all had this major realization that there were brands that did not cater to the vast color diversity across the globe. The majority of the African and Asian women felt that there is not enough representation of their color when it comes to the choice of foundation specifically in high-end brands. But recently we have seen drugstore brands like Maybelline introducing around 20 to 30 shades to cater to a wide variety of colored skin across the globe. The end of 2019 has seen the beauty industry-transforming its major norms pertaining to hair, makeup, skin, body-types, gender stereotypes, and whatnot. For a major frame of time, the beauty industry marketing was guilty of considering all its customers as white and not diversely colored. And today we see makeup as all-inclusive and not an exclusive one. We are also seeing this all-inclusive trend in Aging too. Back then the majority of the women felt something lacking in the diversity conversation in beauty pertaining to age. But we have come a long way from there and are heading towards the concepts of "anti-aging" and "ageless". More and more brands are coming up like Lumisque that focuses on the well being of the skin making it hydrated, smooth and supple aiming to redefine the process of aging.
Anti-Pollution Skincare Awaits!
According to the recent data published by WHO, the world's major population lives in places with high pollution levels. Apart from it being quite risky for our health, our skin is the main interface that comes in between our bodies and pollutants from traffic, smoke, power generation, agricultural/waste incineration, industries, etc. And what it results in is aging skin, dark spots, wrinkles, spot formation and to its worst acne also. If we say exposure to the sun is the skin's first enemy then we can also say that pollution is the second-worst enemy to it. And this is why the beauty industry is paving its way anti-pollution skincare also. We can see the increasing demand for such products this year for detoxification at the outer level also.
Clean Beauty With Full Transparency!
Many beauty brands in the industry started to define "clean beauty" as clean, green, natural and even organic. Misinterpretations started to prevail terming products with chemicals as bad. But every cosmeceutical product despite any ingredient – synthetic or natural is a chemical itself. Another change came in 2019 that featured free from parabens and silicones. In 2020 we are expecting beauty brands to come up with full transparency leading to clearer definitions of what "clean" means for their product.
The Sexual Wellness Movement!
The market for personal care is growing bigger and bigger and we are moving into services for subjects that were considered taboo. The beauty industry has come up with a variety of vaginal wellness beauty products. Major health brands are approaching the beauty market with products on sexual health and wellness. Whether its daily hygiene, menstrual cups, pregnancy or menopause, this industry caters to all. One such brand is Lumisque that offers a CO2LIIFTV Take-home Vaginal Treatment Kit. This is an effective treatment that addresses vaginal issues that develop with childbearing, stress, age and menopause. This at-home treatment offers long-lasting products by increasing the natural lubrication, improves the vaginal tightening, reduces painful intercourse, increases sensation and also enhances the cosmetic appearance. We look forward to more such products in 2020 with the sole aim of personal care and sexual well being.
Influencers As The Marketing Tool For Beauty Brands!
The beauty industry has now started using popular hashtags to grow their brand on social media. They have started using digital platforms wherein customers are purchasing products through recommendations. Bigger brands have jumped into influencer marketing as a way to reach out to a larger audience that are increasingly turning off the traditional media platforms. But this marketing technique has been shunned by many as by using influencer posts anyone can corrupt the process with money. In 2020, we are looking forward that brands, as well as influencers, will remain transparent and honest rather than corrupting just for the sake of money. Authenticity will reign this year and we are looking forward to it!
These were some of the major trends that we hope to see in 2020 with much more power and influence. Brands with a transparent and clean process may reign this year due to increasing consumer awareness. Because in the end, it is the consumer we are catering to. It becomes our key aim to provide them the finest with superlative chains of development. As beauty industrialists, we thrive to bring about changes, not shoddy but top-notch for our customers!