With the end of a decade, the natural tendency to reflect the past and to muse on the possibilities of the future is quite inevitable. With the advent of 2020, the beauty industry thrives to bring in the newness and freshness to it's every corner. This new approach will be entering the year quite slowly on the horizon. This year's beauty spirit is set to be all-inclusive than ever from innovations in personalized products to the boom of products servicing to subjects that were considered taboo previously. This half a score time period saw fast-paced changed from good and bad in almost everything. In all these years we saw Instagram transforming our view towards the world, Meghan Markle changing the face of the Royal Family, heels getting lower, skin getting glossier and eyebrows getting thicker. The wave of change flew all throughout – Patriarchy, Politics, Pop Culture, Beauty, just name it. The advertising industry too reflected the women we see in the mirror rather than portraying unrealistic beauty trends. Even the fashion-runway saw women of all sizes and embraced their individuality rather than pushing a single size for all. We got Fenty Beauty from Rihanna to skin that was not air-brushed.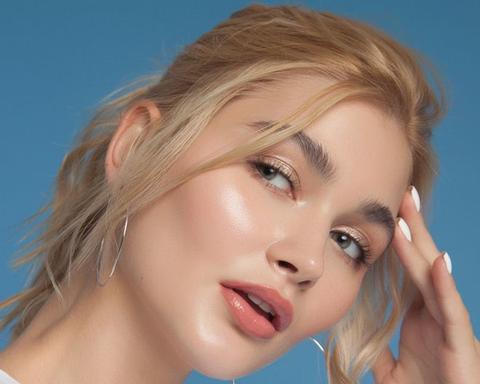 All of us will try just about anything in pursuit of beauty. Nose jobs, eyelash extensions, artificial dimples, even "Pokertox" – Botox injections tailored to enhance one's poker face, yes it's raging these days. What about incorporating carbon dioxide into your skin?
In a recent study, a group of dermatologists set out to evaluate if Carboxytherapy – a popular cosmeceutical treatment in the U.S. used for treating stretch marks, cellulite, and scars—actually work. Their conclusion? Well, quite noteworthy. Clinicians swear by CO2 now!
It may sound ancient but carboxytherapy is by no means new. This treatment was first discovered in 1932 in Royat, France. A small that is aesthetically known for its ancient thermal springs. Soaking in these carbon-rich pools, helped to heal wounds and improve circulatory diseases like Raynaud's syndrome. Somewhat around '50s, the french doctors began using carbon dioxide injections to treat cellulite.
It was Liza Zdinak, chief surgeon and founder of Precision Aesthetics in New York City was one of the first doctors to bring carboxytherapy to the U.S. after it's popularity in Brazil.
Carboxytherapy or the miraculous infusion of carbon dioxide is a non-surgical cosmetic medicine treatment. Its therapeutic approaches are used to treat cellulite, dark under-eye circles, and stretch marks. People who undergo the procedure notice visible results in:
circulation
skin elasticity
fine lines and wrinkles
Carboxytherapy also aids with collagen repair and the destruction of fatty deposits.
Additionally, carbon-rich therapy can help reduce under-eye circles by increasing blood flow to the eyelid. Some physicians have also used this therapy to treat erectile dysfunction, acute arthritis, Raynaud's syndrome, and alopecia caused by poor blood circulation.
Carboxytherapy is vitally used today on the face, eyelids, neck, stomach, arms, legs, and buttocks for skin enhancement as well.
Carboxytherapy And Lumisque!
We at Lumisque make use of this carboxytherapy in our products with sole motive of skin enhancement and rejuvenation without any invasion of needles. We strive to maximize the results of our carbon dioxide enriched products onto your skin without any pain. The benefits of carbon dioxide have been seen and used for over 85 years to regenerate the skin. CO2 is a natural vasodilator, which relaxes the muscles, therefore aiding in the dilation of the blood vessels allowing for better blood flow, hence a glow on the skin.
During the Music City SCALE, a meeting held for Cosmetic Advances and Laser Education, hosted by Dr. Michael Gold and Dr. Brian Biesman, Dr. Wendy Roberts. They presented our technology to more than 500 doctors in attendance along with a live demonstration of the CO2Lift Carboxy Mask highlighting the before and after effects of our products and technology. At this conference, we made strides toward the top position of our industry with this product.
The CO2LIFT Pro Treatment Mask INDIVIDUALLY PACKAGED delivers shear Carbon dioxide to the skin. It is mixed in a bowl and then applied to the target area being treated.  The mask is to be left on for 35 to 45 minutes and then removed from the skin by peeling it off. It is gentle and safe enough to be applied upon the eyelid and under the lash line skin area. This mask is used as a stand-alone for anti-aging; post-care laser, peels, skin incisions, micro-needling due to its unique qualities. The mask is best known for –
increasing hydration,
reducing fine lines and wrinkles
speeds the healing process on the skin.
The CO2LIFTV Take-home Vaginal Treatment Kit is a pain-free and effective measure that, with no downtime, addresses major vaginal issues associated with childbearing, aging and/or stress. The treatment is infused with CO2 for its miraculous benefits. The kit comes with 5 treatments and 5 applicator syringes so that it can be used in the complete privacy of your home. After just 4 applications you can see and feel visible results. Dermatologists recommend at least 10-15 treatments for long-lasting results, that can be maintained by monthly treatments. The treatment is best known for
Increase In Natural Lubrication
Improved In Vaginal Tightening
Reduction In Painful Intercourse
Enhancement of Cosmetic Appearance
Increase In Sensations
The CO2LIFT Carboxy Mousse Moisturizer contains exclusive beauty components which are normally difficult to be compounded.  Due to its aerosol structure, we are able to compose Pure Vitamin C and Linoleic Acid. These two components easily oxidize so it becomes very difficult to compound them in cosmetics. Our Moisturizing Mouse effectively delivers CO2 along with other benefits to the skin. They bring a glow to the skin while blocking melanin production and hence make your skin radiant, smooth and supple.
The CO2LIFT Hyaluronic Serum by Lumisque is popularly known as the "Elixir Of Youth" due to its rich components. It helps the skin retain moisture due to the incorporation of Hyaluronic serum, reduces the appearance of fine lines as it contains CO2, and reveals a smoother and firmer appearance. Buy this product in bulk, in affordable prices and promise your customers the boost of hydration for a vibrant and healthy glowing skin.
These Carboxytherapy infused products deliver carbon dioxide directly to the skin. It acts as a natural vasodilator of blood vessels. It leads to the localized widening of blood vessels resulting in an increase in oxygen transport to the local tissue. The localized increase in oxygen results in both tissue and cell regeneration along with localized anti-inflammatory properties. All these products are Dermatologically tested and are used by women across the globe. Thereby entrusting us on the beauty of their skin. Try them now and feel the luxuriousness of your skin.